The Show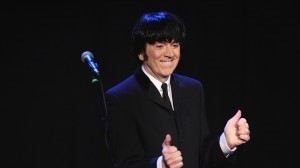 In a brilliant one-man Beatlemania-esque show, Bob Halligan Jr portrays Paul McCartney through his career as a FAB. Paul has a conversation with the audience- and himself- that inevitably leads back to the songs we so deeply love. Early on, he receives a visit from John Lennon, who asserts his "creative dominance" of the group. Through the laughter and the tears (and the clothes), Paul traces the band's musical journey and his particular contributions to it, doing so with no backing tracks or help from off/onstage musicians. As group unity frays, he begins to muse about where he might go musically after the break-up. And he even takes requests! The audience participates, and the songs and the man remind us that FAB never goes out of style.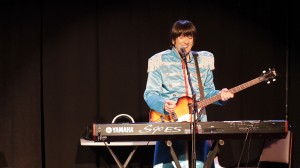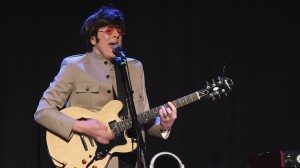 SONGS ( "/" denotes medley of excerpts)
All My Lovin
I Saw Her Standing There
Yesterday
We Can Work it Out
A Hard Day's Night/Help/In My Life/Come Together/Imagine
Here, There & Everywhere
Got to Get You into My Life
Sgt Pepper/With a Little Help From My Friends
She's Leaving Home
When I'm 64
Lady Madonna
Ob-La-Di Ob-La-Da
Hey Jude
Listen To What the Man Said/Maybe I'm Amazed/My Love/Comin'Up/Silly Love Songs/Live & Let Die
You Never Give Me Your Money/Golden Slumbers/The End
Let it Be
-ENCORE-
Long Tall Sally
Blackbird
INSTRUMENTS
keyboard, Hofner bass, acoustic guitar, electric guitar
COSTUMES
Sullivan-era black suit, Lennon Shea Stadium look, Sgt Pepper, White album look, Abbey Road (changes done onstage while speaking)
Running time: 80 minutes. Artist prefers to run the show straight through, but an intermission can be accommodated.